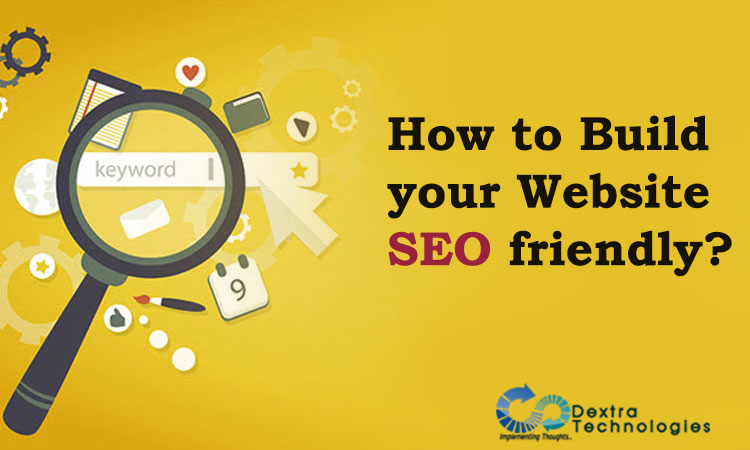 How to build your Website SEO friendly?
In the starting stage of the website development process, most of the website owners ignore the SEO point of view. This makes critical problem to get website traffic and that lead to an unsuccessful business. So business owners need to consider the SEO during the website development process. In this blog post, we discuss the SEO friendly Website Development.
Website Builder vs. CMS: What's the Difference?
Nowadays maximum website development projects are developed either using a website builder or CMS. The website developer should create an attractive and user-friendly website. That website should integrate with SEO requirements. So website developers choose flexible, in-built designing featured Content Management System like WordPress that allows the developer to structure and store the content on the site.
By using the Content Management System, the developer can able to do the following things
• Can able to add own HTML
• Can able to manipulate .htaccess files
The developer can easily develop the pages using the themes and templates through the Content Management System platforms.
Website Developer Advantages
• Simple learning curve
• Cost-effectiveness
• Drop and Drag features
Content Management System Advantages
• Flexibility
• URL structures
• Plug-ins and tools for Search Engine Optimization
• Simple and intuitive interface
• Data management features
Based on the above points, you may go to the Content Management System for added Search Engine Optimization advantages.
Before developing your website you have to consider the following things. Such as
• Budget
• Website Purpose
• Level of expertise
WordPress is the best Platform for Your Business
What is WordPress?
WordPress is an open source content management system. It has built-in designing features, templates and plug-ins to develop the websites. WordPress is the leading website management system in existence today. It supports any kind of web content like blogging, forums, media galleries, and online stores.
Easy to use
One of the major merits of the WordPress Content Management System is easy to use. This platform provides a simple learning curve for users.
User-Friendly Backend
WordPress is not only developer friendly and also user-friendly content management system platform. WordPress has well arranged and easily understandable dashboards.
Easy Availability Of Plug-Ins
Availability of plug-in is the most efficient feature of WordPress. It has a simple process to install the plug-in.
Based on these features, WordPress is the best Platform for business. To learn more about the WordPress Website Design you can enquire us at +91 73972 61418 and Email us at [email protected] We also are doing Digital marketing services. Keep in touch with our blog posts!!